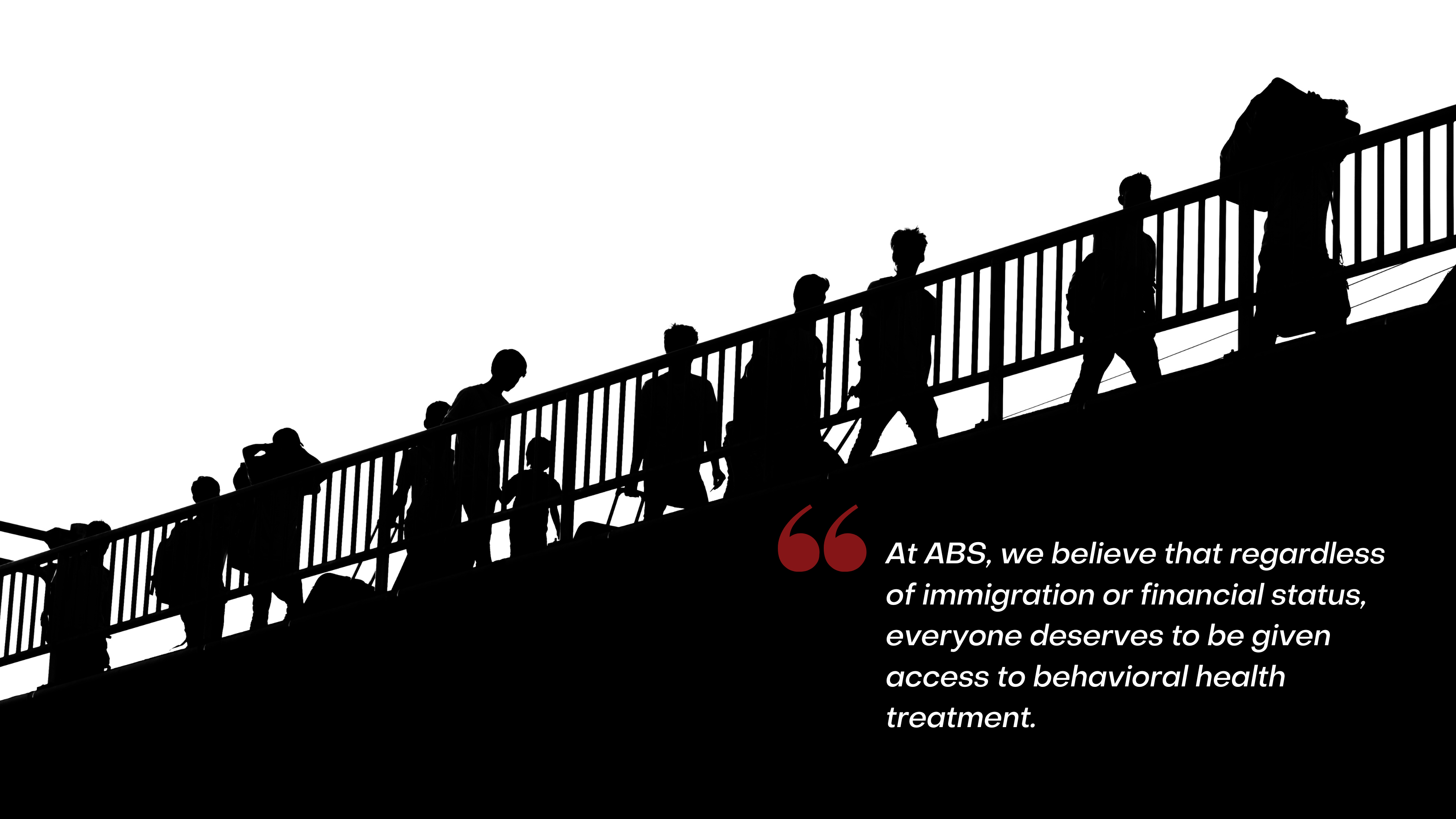 An estimated 45% to 71% of the 11.3 million undocumented immigrants living in the United States are lacking health coverage – comprising the largest group of uninsured individuals in the country. Of these, 725,000 reside in New York State.
This data have not yet accounted for the recent increase in the number of undocumented immigrants crossing the southwest border in 2022. Meaning, more and more undocumented immigrants are becoming vulnerable as they lack access to healthcare, specifically mental healthcare.
Existing studies on the mental health of this population reveal that living as undocumented in the U.S. is chronically stressful which places a toll on their mental health. With the current sociopolitical climate exacerbated by the Covid-19 pandemic, life for the undocumented may be unbearable.
Our organization, Applied Behavioral Sciences (ABS), intends to extend its highly effective human betterment programs to be readily accessible for the undocumented population who are indigent and are in serious need of behavioral treatment. This undertaking may be possible with the help of individuals and organizations who would be willing to donate to this cause.
No access to behavioral health care
Except for emergency care, undocumented immigrants are mostly ineligible for state and federal healthcare programs like Medicaid and Medicare or most federal health benefits.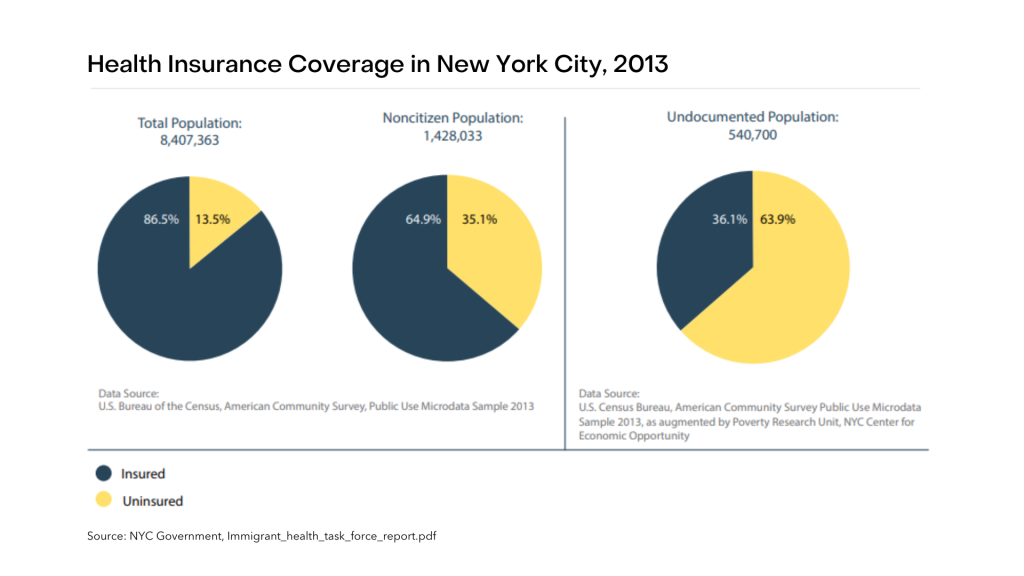 Undocumented immigrants are only permitted by law to access federal benefits that are deemed essential to preserve life or ensure safety in emergency situations, such as emergency Medicaid, access to care in hospital ERs, or access to healthcare and nutrition programs under the Special Supplemental Nutrition Program for Women, Infants, and Children (WIC), under the condition of satisfying all Medicaid's other nonfinancial and financial eligibility requirements in order to be qualified for these emergency care.
Some of them are more fortunate and are qualified for benefits that are only available in certain states, while others with sufficient income can purchase private health insurance (without the benefit of federal subsidies).
However, with a median household income of $36,000, which is over $20,000 less than that of the general population, most undocumented immigrants live in poverty and cannot afford to buy health insurance.
While many undocumented immigrants have been part of the labor force and contributed to the economic growth of our country, still there is a significant number who fall through the cracks and are in desperate need of help.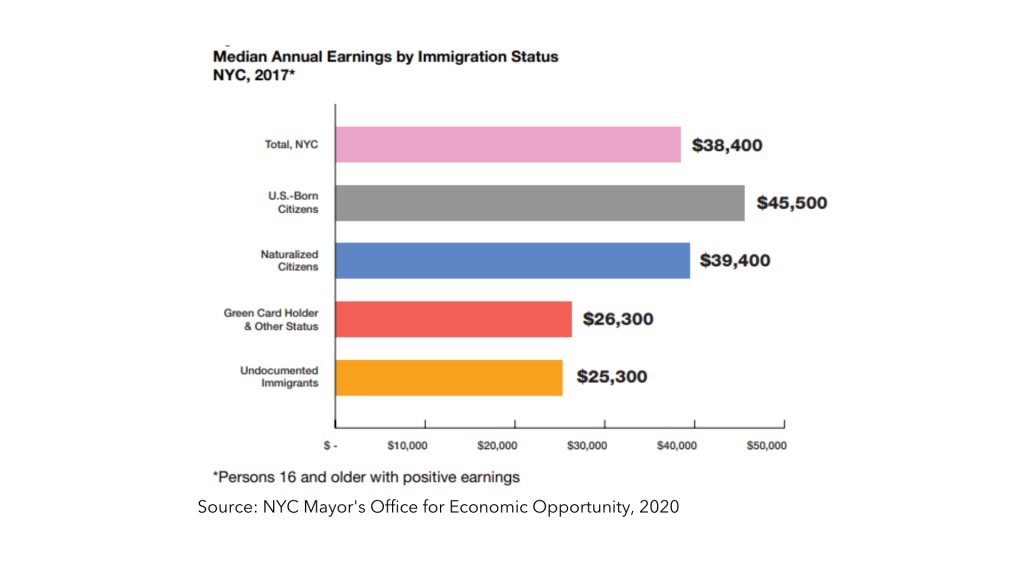 Being unemployed and ineligible for federal health care benefits, undocumented individuals with behavioral health issues such as substance abuse, gambling addiction, sex addiction, and mental illnesses, are left untreated. 
Without treatment, behavioral illness has devastating effects on both the affected person and society. Untreated mental health disorders can lead to poor quality of life, unnecessary disability, unemployment, family breakdown, substance misuse, homelessness, and incarceration.
Very high rates of mental distress
Undocumented immigrants have risked their lives to cross the border to flee from wars, poverty, violence, persecution, and natural disasters, while some are survivors of human trafficking. 
Most of them had hoped for a promise of a better life, but unfortunately, they have been living in the shadows in the U.S. – battling constant fear of deportation, poverty, and a mix of complex struggles—which create a toll on their mental health.

According to Dr. Luz Maria Garcini, there are "constant chronic stressors that [undocumented migrants] face in their everyday lives across multiple domains, including work, family (e.g., separation from family), discrimination, stigmatization, exploitation, socioeconomic adversity, and limited healthcare, among many others", that make it hard for them to cope mentally and emotionally.
A systematic evaluation of 40 publications revealed that undocumented immigrants were more likely to experience depression, anxiety, and post-traumatic stress disorder than other groups. 
They may also experience a range of other mental health effects as a result of their undocumented status, including substance abuse, destructive behavior (joining a gang), and disillusionment, despair, helplessness, fear, or hopelessness. 
In addition to PTSD and other psychological disorders, undocumented individuals are also at a high risk of suicidal ideation due to distress associated with social marginalization, intergenerational conflicts, and cultural stress.
Risk of incarceration
If these individuals are left untreated, they face a higher risk of incarceration. Inappropriate behavior or misinterpreted acts may result due to the difficulty in fitting in with society caused by mental illness that may lead to getting arrested.
Arrest and incarceration often destabilize an individual's life. For some, even brief incarceration leads to adverse consequences, including loss of employment and future employment opportunities, disruptions in family life and social connections, and even loss of housing. 
ABS is a leading agency providing services to justice-involved individuals referred by courts to provide behavioral health treatment. However, the courts are now swamped with undocumented individuals who have no means of access to insurance nor make out-of-pocket payments for behavioral care. If these undocumented individuals fail to attend behavioral treatment and make progress towards personal betterment and prevent recidivism they may have to serve jail time and may lose child custody.
The societal cost of incarceration
In the recent report released by Statista Research Department on August 5, 2022, the United States has the highest number of incarcerated individuals worldwide — having 2.1 million prisoners, with violent offenses as the most common type of committed crimes. 
Incarceration in the United States has a notoriously high economic cost. Nearly 2.2 million American citizens are behind bars, rendering them unable to work and support the economy in addition to the roughly $80 billion spent on prisons each year in the U.S. According to Hedwig (Hedy) Lee, a professor of sociology at Washington University in St. Louis, the price that inmates' families must pay is still a frequently disregarded expense.
To keep inmates incarcerated in neighborhood jails, New York spends billions of dollars. An average New York county spent more than $225  to imprison one person for only one night  in 2019 — this translates to more than $82,000 annually. In actuality, funds for prisons have in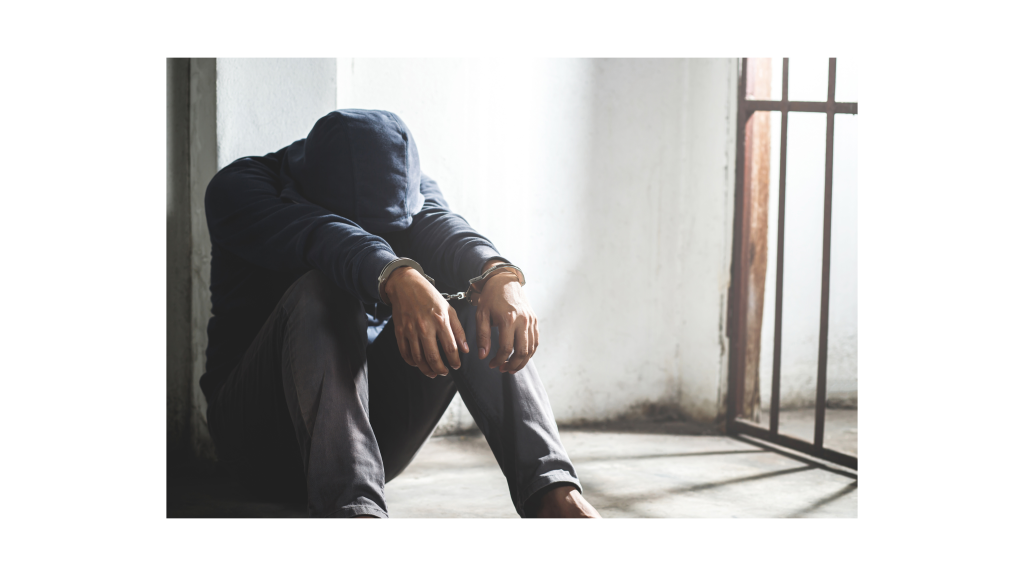 creased despite a decrease in the overall prison population. Each dollar spent on the jail comes at the expense of spending money on other programs that could contribute to the development of safe and healthy communities.
There is a need to reduce criminal behavior and increase utilization of alternatives to incarceration programs. Prior studies indicate that expanding access to mental health care may be a successful strategy for lowering criminal behavior as it is found that about 2 in 5 people who were incarcerated have a history of mental illness: 37% are being held in state and federal prisons while 44% are in local jails and most have questionable behavior. 
ABS offers human betterment programs as alternatives to incarceration, and where participants monitored by state parole or city probation can be rehabilitated.  To avoid unnecessary detention clients can receive needed help if funding for treatment was made available.
Granting Free Access to ABS Human Betterment Programs
The ABS Division of Forensic Behavioral Sciences actively shares in the responsibility to correct defiant behavior and diminish criminal activity in New York by providing fiscally responsible clinical service in the specialties of forensic behavioral and mental health.  
ABS meets the mental and behavioral health needs of clients seeking help and  those referred by criminal justice systems, child welfare agencies. 
As we envision a society where no one in need of behavioral health service is left untreated, we are advancing the need of the most underserved population: the undocumented immigrants. 
With the help of our individual sponsors and corporate donors, we are getting more and more undocumented individuals to carry on with their ABS programs such as:
Accessible behavioral treatment will improve people's lives and make our communities stronger and more resilient.
Help us change lives for the better.
If you or your organization would like to take part in the provision of equitable behavioral health care access for everyone, click here.
Together, let us change lives for the better.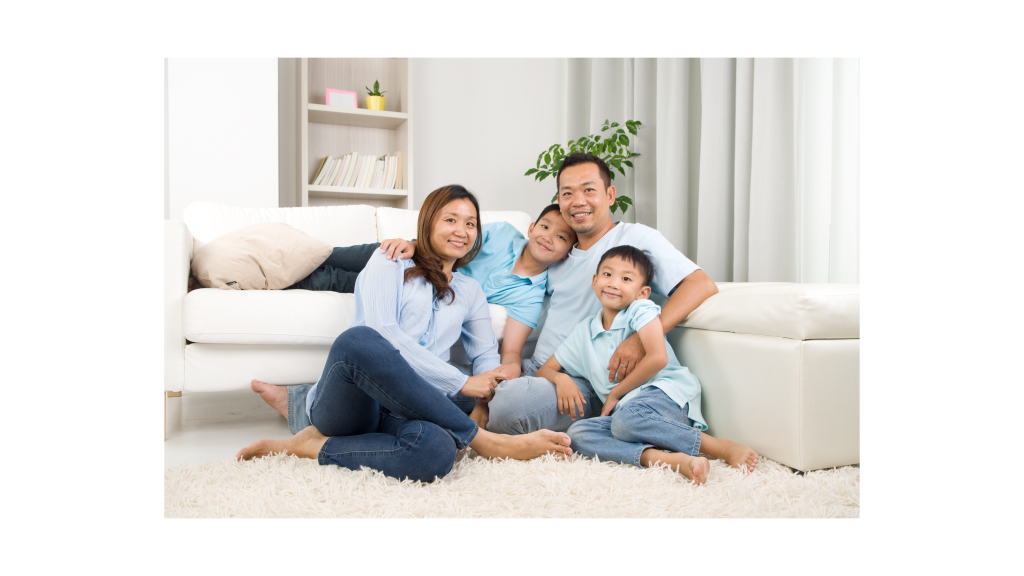 ---
References:
American Immigration Council. "Immigrants of New York."  6 August, 2020. www.americanimmigrationcouncil.org/research/immigrants-in-new-york
Berman, A., James J. García, Farzana Saleem, Shraddha Sundaram, and David Zelaya. "Living in the shadows: Undocumented people and the emerging role of psychologists." American Psychological Association, September 2015, www.apa.org/pi/oema/resources/communique/2015/09/undocumented-people
Cohut, M. "Why mental healthcare is not a safe space for undocumented migrants." Medical News Today, 14 July 2020, https://www.medicalnewstoday.com/articles/why-mental-healthcare-is-not-a-safe-space-for-undocumented-migrants
Learn More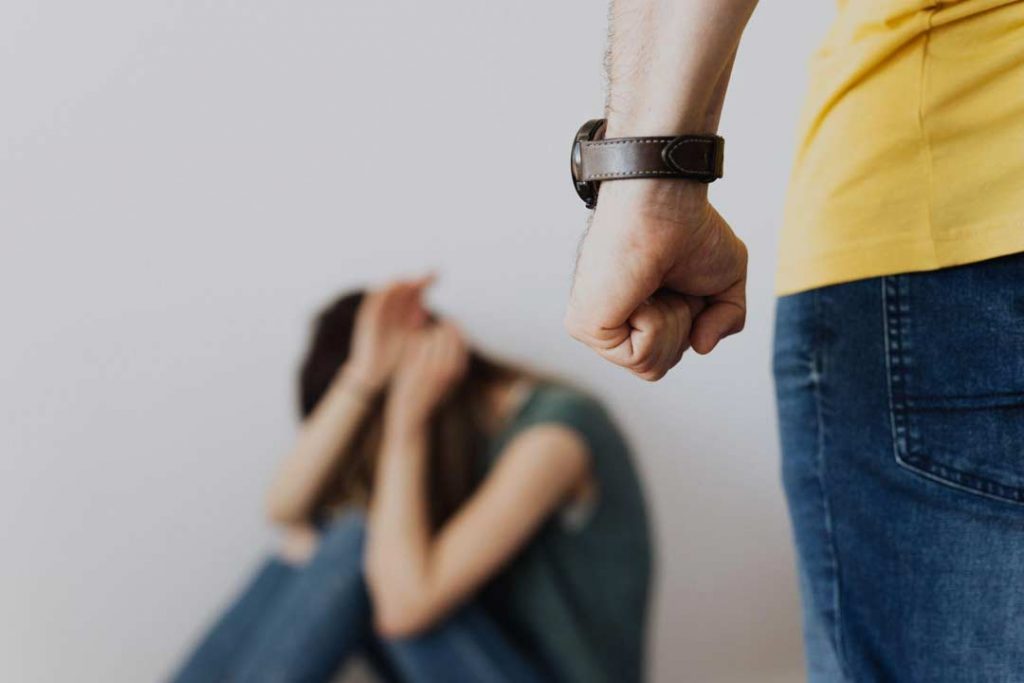 Domestic violence is abusive behavior in a relationship used by one partner to gain or maintain power and control over another intimate partner. The most common myth about domestic violence is that it's only physical. While physical abuse is undoubtedly a part of the picture -and the one that takes most of the public's attention- there are other types, including sexual, emotional, economic, and psychological abuse. This type of violence affects people of all backgrounds and ethnicities and can happen to anyone regardless of their social-economic status, religion, age, or gender.
Why does someone become an abusive partner?
Domestic violence is not only caused by stress or anger control issues. It is induced by the abuser's need to maintain power and control over their victim. The abuser achieves this by utilizing fear, intimidation, and threats to keep the victim from leaving them.
Abuse does not always cause physical injury. Emotional abuse can cause severe trauma and long-lasting effects on self-esteem, confidence, and the ability to trust others.
What's more, the abuse can be active or passive, and it can take place in a variety of contexts, including at home, in public, and online.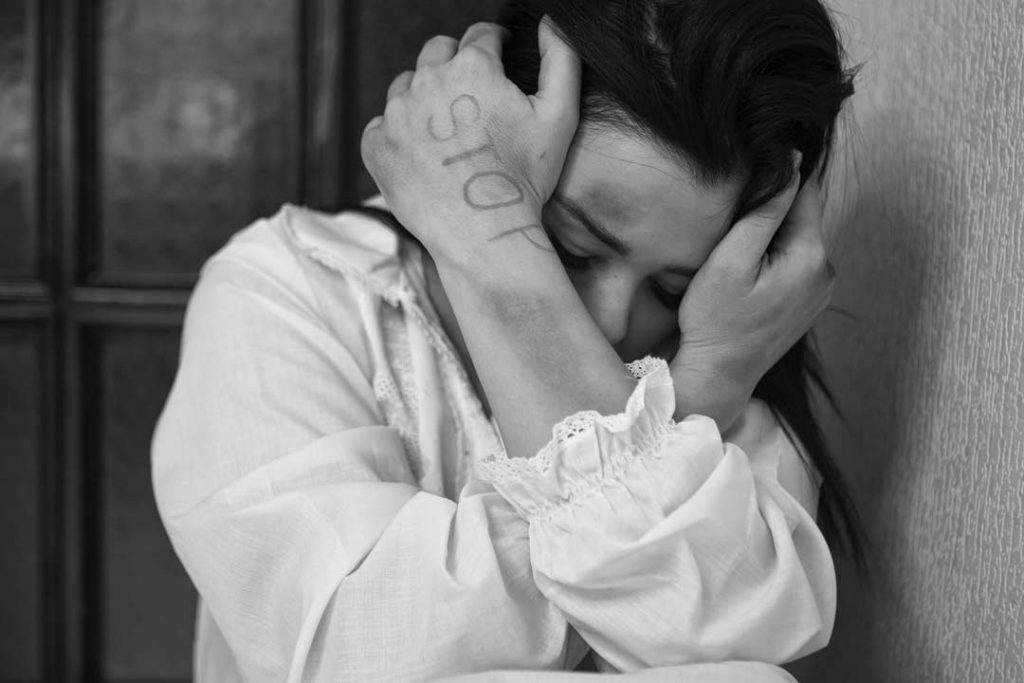 In most domestic violence cases, there are warning signs before actual violence occurs—and if you know what to watch for, they become pronounced. You can subsequently protect yourself from falling into the pit of an abusive relationship where you may be stuck for a long time. Even if you can unshackle yourself at some point, the trauma may follow you for the rest of your life.
Red Flags to look for in a relationship
Threats: Your partner might threaten to hurt you or your children if you don't do what they say. These threats may include physical harm or taking away your children or pets.
Isolation: Your partner might try to keep you away from family members and friends by using manipulative tactics like faking excessive jealousy. If successful, this point is dangerous because it isolates you from the people who care about you the most and are best positioned to provide you with valuable help when you need it.
Physical injury: If your partner hits or otherwise hurts you—even if it seems minor— it is a red flag that he may have an abuse problem.
Sexual abuse: If your partner has forced or pressured you into having sex, or if they have sexually assaulted you, this is also domestic violence.
Emotional abuse: If your partner constantly insults you, puts you down, or makes fun of you in front of other people.
What is the abuser's mindset?
It's important to remember that most abusers don't want to hurt their victims—they want them to submit to their wants and needs. But if an abuser feels like they can't control their victim anymore, they'll often resort to using physical force against them. If this happens in your relationship, you must get help before things worsen!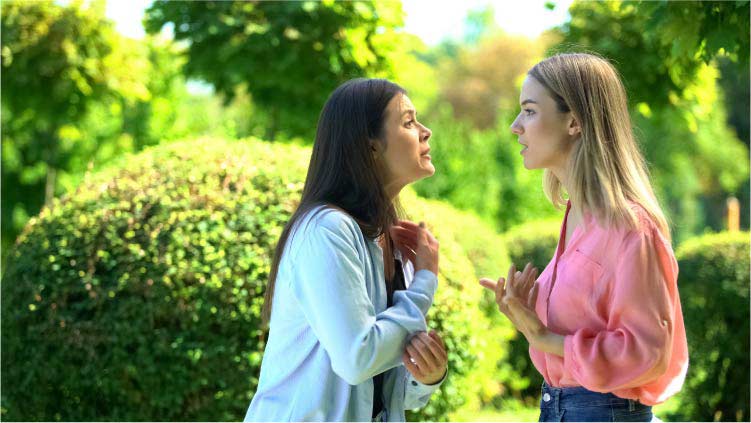 How can you protect yourself?
Seeking help is a difficult step to take, mainly because, as a faithful partner, you don't want to expose your relationship secrets to strangers and put your significant other in embarrassing situations, especially when you think about the violent consequences that you might suffer by doing this.
However, you should always keep in mind that your physical and psychological well-being is your number one priority, ahead of any social obligation that you may consider as important.
An abusive relationship is not something you should endure, thinking that it will get better with time. It doesn't. It only gets worse.
If attempts at communicating with your partner fail, your best hope is to seek professional help. Psychologists are trained professionals who know how to cure an abusive relationship or advise you to end it if there's no cure to be found. Institutions like ABS Applied Behavioral Sciences have tremendous experience dealing with such problems. Dealing with
abusive behavior is one of our top specialties. ABS Applied Behavioral Sciences' team of doctors, psychotherapists, and counselors has helped thousands of people turn their lives around through comprehensive treatment programs that take into consideration each patient's unique situation.
What are the consequences of an abusive relationship?
The effects of domestic violence do not end after the last hit or the last bruise. The scars inflicted by domestic violence last a lifetime and beyond, affecting not only the victim but also their children and loved ones. Whether physical, emotional, or financial, domestic violence has lasting detrimental effects on family members.
If you're experiencing domestic violence, there are many ways to get help. Remember, you are not alone, and there is always help out there. Resources are available to help you get out safely—and help keep yourself and your family safe from harm. You don't have to live like this!
Learn More