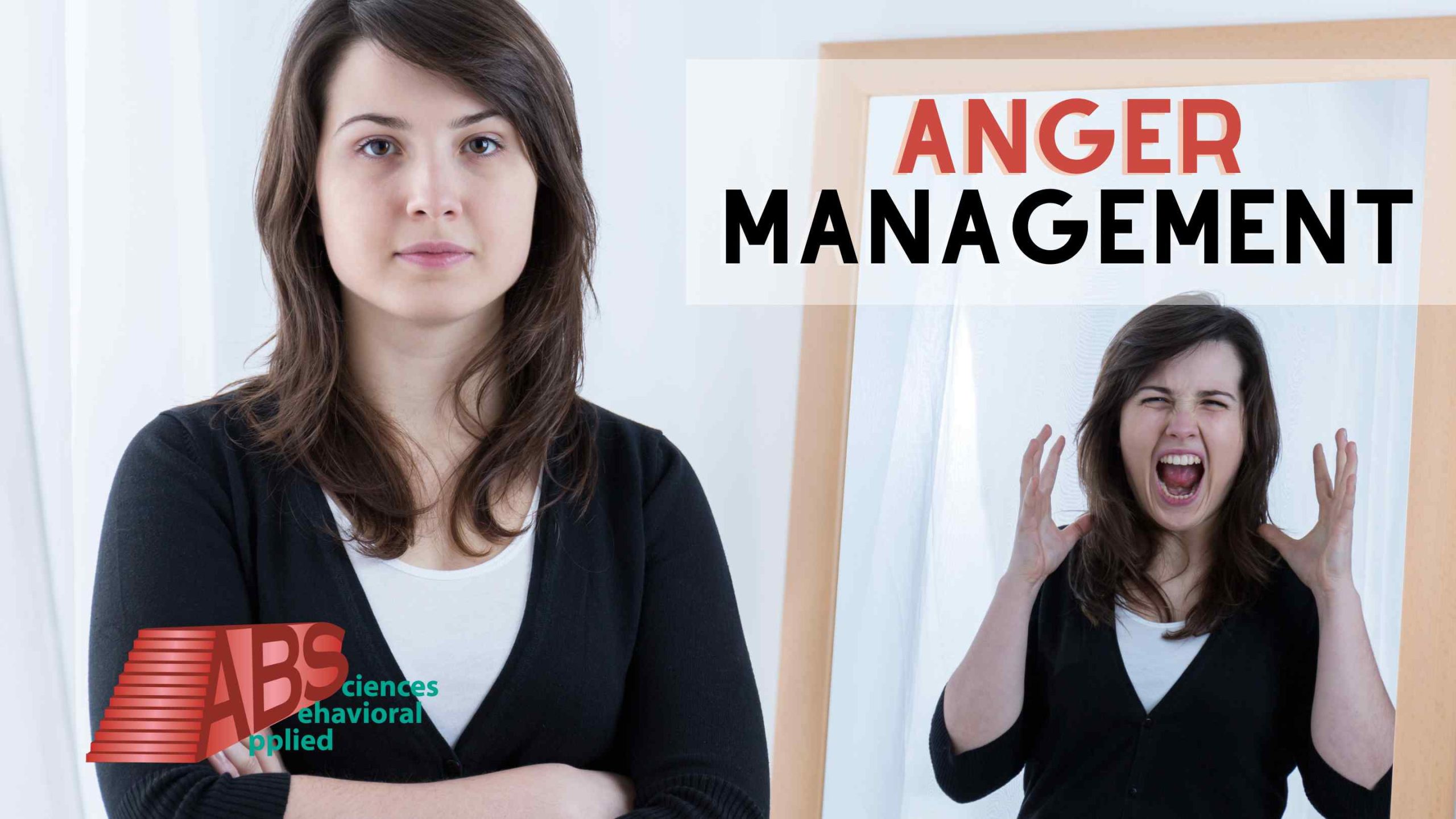 While it's perfectly normal to be angry, managing anger effectively is crucial for our mental and physical well-being, as well as for maintaining healthy relationships. In this comprehensive guide, we will explore 100 ways of managing anger, ranging from immediate techniques to long-term strategies that can help you gain better control over your emotions.
Immediate Techniques
Deep Breathing: Take slow, deep breaths to calm your nervous system.

Count to Ten: Give yourself a moment to cool down before reacting.

Walk Away: Remove yourself from the triggering situation temporarily.

Visualization: Picture a serene place to divert your mind from anger.

Progressive Muscle Relaxation: Tense and release muscles to release tension.

Practice Mindfulness: Focus on the present moment to reduce anger.

Use Affirmations: Repeat positive statements to shift your mindset.

Practice Gratitude: Remind yourself of things you're grateful for.

Journaling: Write down your feelings and thoughts to gain clarity.

Squeeze a Stress Ball: A physical outlet for your anger.
Communication Strategies
Use "I" Statements: Express feelings without blaming others.

Active Listening: Pay attention when others speak to understand their perspective.

Avoid the Silent Treatment: Communicate your feelings instead of withdrawing.

Choose the Right Time: Discuss issues when both parties are calm.

Seek Mediation: Involve a neutral third party to resolve conflicts.

Use Humor: Lighten the mood through laughter when appropriate.

Reflect on the Consequences: Consider the impact of your words before speaking.

Offer Solutions: Instead of complaining, suggest ways to resolve issues.

Empathize: Understand the other person's point of view.

Apologize When Necessary: Take responsibility for your actions.
Physical Activity
Exercise Regularly: Physical activity releases endorphins, reducing anger.

Yoga and Tai Chi: Mindful movement practices calm both body and mind.

Go for a Walk or Run: Physical exertion can help dissipate anger.

Martial Arts: Learn self-discipline and control through training.

Use a Punching Bag: A safe outlet for physical anger.

Progressive Muscle Relaxation: Regular practice reduces overall tension.

Try Dance Therapy: Express emotions through dance.

Play Sports: Channel anger into competitive activities.

Take Up Gardening: A peaceful hobby to calm the mind.

Breathing Exercises: Practice deep, controlled breathing to manage anger.
Cognitive Strategies
Challenge Negative Thoughts: Question irrational anger-triggering beliefs.

Use Self-Talk: Remind yourself to stay calm and rational.

Cognitive Restructuring: Replace negative thought patterns with positive ones.

Avoid Catastrophizing: Don't blow things out of proportion.

Mindfulness Meditation: Cultivate awareness and self-control.

Develop Problem-Solving Skills: Tackle issues logically.

Create a Relaxation Space: Designate a peaceful area for self-reflection.

Learn Stress Management: Identify stressors and mitigate them.

Time Management: Reduce stress by better managing your time.

Set Realistic Expectations: Don't set yourself up for disappointment.
Healthy Lifestyle Choices
Get Adequate Sleep: Lack of sleep can exacerbate anger.

Maintain a Balanced Diet: Nutrient-rich foods support emotional well-being.

Limit Alcohol and Caffeine: Both can intensify anger.

Stay Hydrated: Dehydration can contribute to irritability.

Avoid Excessive Sugar: Sugar crashes can lead to mood swings.

Take Supplements: Consider supplements like Omega-3 fatty acids and B vitamins.

Connect with Supportive People: Surround yourself with positive influences.

Seek Professional Help: If anger is affecting your life, consult a therapist.

Join a Support Group: Share experiences and coping strategies.

Learn Relaxation Techniques: Such as progressive muscle relaxation or biofeedback.
Time Management
Prioritize Tasks: Focus on what's most important to reduce stress.

Delegate Responsibilities: Share the workload with others.

Break Tasks into Smaller Steps: Make them less overwhelming.

Set Realistic Goals: Avoid setting yourself up for failure.

Use a Planner or Calendar: Organize your time efficiently.

Avoid Overcommitting: Don't take on too much at once.

Learn to Say "No": Politely decline tasks that you can't handle.

Manage Procrastination: Tackle tasks promptly to avoid last-minute stress.

Take Regular Breaks: Prevent burnout by scheduling downtime.

Practice Time Management Techniques: Such as the Pomodoro Technique.
Long-Term Strategies
Develop Emotional Intelligence: Understand and manage your emotions better.

Identify Triggers: Recognize what causes your anger.

Anger Management Classes: Enroll in structured programs for long-term change.

Maintain a Healthy Work-Life Balance: Avoid overworking.

Cultivate Patience: Understand that not everything happens instantly.

Forgiveness: Let go of grudges and resentment.

Self-Compassion: Treat yourself with kindness and understanding.

Develop Problem-Solving Skills: Find constructive solutions.

Seek Therapy: Explore the root causes of your anger.

Practice Empathy: Understand and empathize with others' perspectives.
Relationship Building
Strengthen Communication Skills: Work on effective listening and expression.

Quality Time: Spend meaningful time with loved ones.

Build Trust: Honesty and reliability are key.

Apologize and Forgive: Repair relationships after conflicts.

Seek Couples Counseling: When anger affects your relationship.

Practice Active Conflict Resolution: Address issues calmly and constructively.

Set Boundaries: Define your limits in relationships.

Show Appreciation: Express gratitude for those you care about.

Practice Empathy: Understand the emotions of those around you.

Be a Good Listener: Validate others' feelings and concerns.
Stress Reduction
Identify Stressors: Understand what triggers your stress.

Develop Coping Strategies: Find healthy ways to deal with stress.

Practice Relaxation Techniques: Meditation, deep breathing, and more.

Limit Screen Time: Reduce exposure to stress-inducing news and social media.

Engage in Creative Outlets: Art, music, or writing can be therapeutic.

Spend Time in Nature: Connect with the calming influence of the outdoors.

Maintain a Support Network: Lean on friends and family for support.

Plan Regular Breaks: Ensure you have time to recharge.

Unplug from Technology: Disconnect from devices to reduce stress.

Get Adequate Sleep: Prioritize rest to cope with stress.
Self-Care
Practice Self-Compassion: Be kind to yourself, especially when angry.

Pamper Yourself: Treat yourself to small indulgences occasionally.

Practice Mindfulness: Stay present in the moment.

Engage in Hobbies: Pursue activities that bring you joy.

Journaling: Reflect on your thoughts and feelings regularly.

Seek Professional Help: Consult a therapist or counselor if anger persists.

Read Self-Help Books: Gain insights into anger management techniques.

Attend Workshops or Seminars: Learn from the experts in the field.
Explore Alternative Therapies: Consider techniques like acupuncture or aromatherapy.
Be patient with yourself: 

Remember that anger management is a journey, and progress may take time.
Managing anger is a multifaceted process that requires patience, self-awareness, and a variety of strategies. By incorporating these 100 techniques into your life, you can develop healthier ways to cope with anger, reduce its negative impact on your well-being, and foster more positive relationships. Remember that seeking professional help when necessary is a sign of strength, and there is no one-size-fits-all approach to anger management. Tailor these strategies to your unique needs and circumstances, and don't hesitate to reach out for support when needed. With dedication and practice, you can learn to manage anger effectively and lead a more peaceful and fulfilling life.
Making an Appointment
For anyone ready to take the first step towards effectively managing anger, ABS Applied Behavioral Sciences is here to help. Appointments can be easily scheduled at ABSmentalhealth.com offering a convenient way to access professional help in managing anger.
Learn More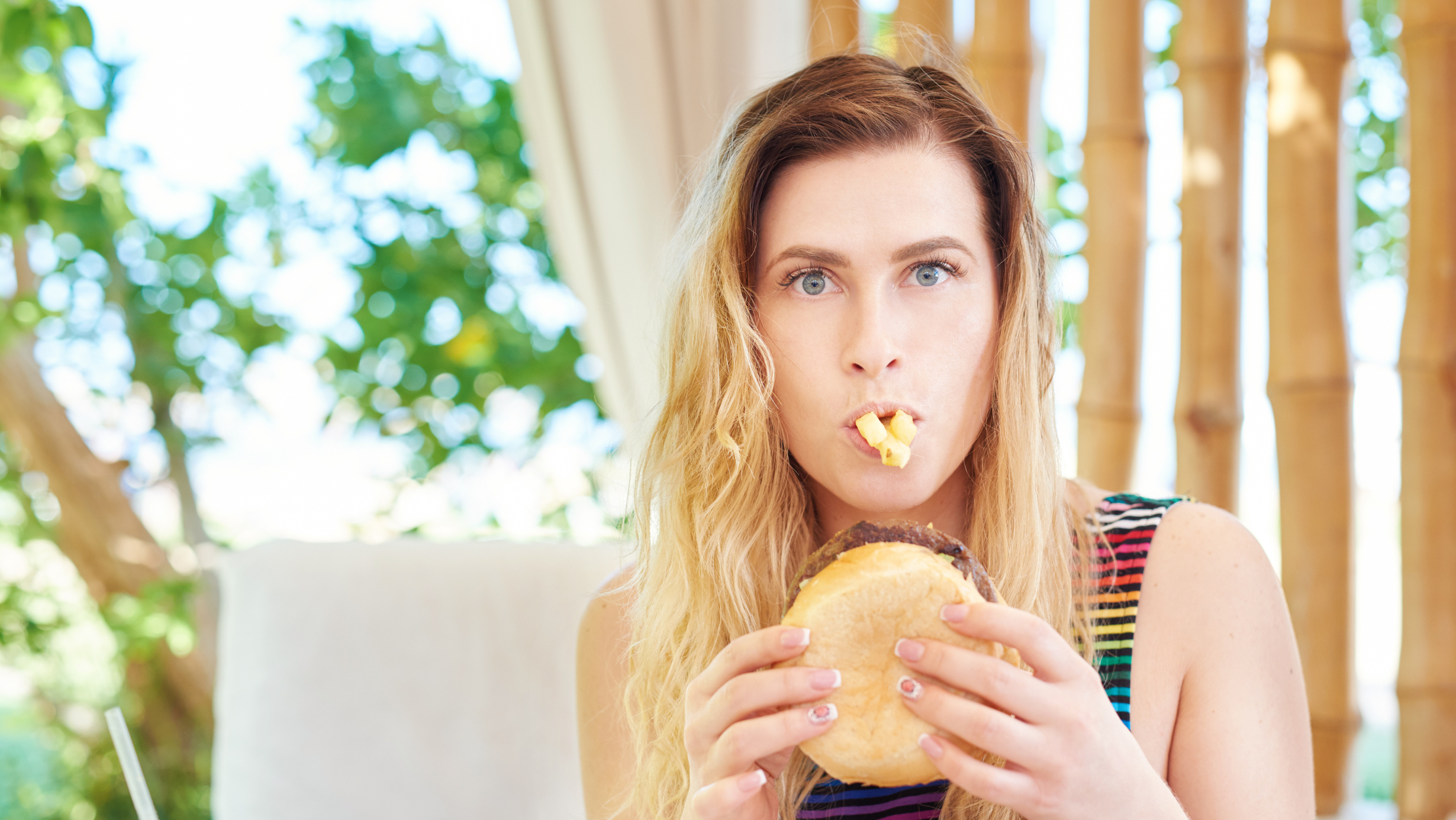 Have you ever noticed that what you eat can impact your mood? It's not just a coincidence; there is a strong connection between nutrition and emotions. One emotion that is particularly influenced by our dietary choices is anger. In this blog, we will explore the fascinating relationship between nutrition and anger, and how the foods you consume can either fuel or calm your temper.
The Basics of Nutrition and Emotion
To understand how food affects our emotions, it's important to recognize that our brain and body are intricately connected. The nutrients we consume play a vital role in the production of neurotransmitters, hormones, and other chemicals that influence our mood and behavior. When we eat, our bodies break down the food into these essential components, which are then used to regulate various emotional responses, including anger.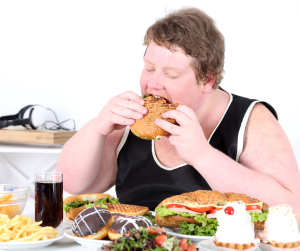 The Blood Sugar Rollercoaster
One of the most significant ways in which food impacts anger is through blood sugar levels. When you eat foods high in refined sugars and carbohydrates, your blood sugar spikes, leading to a rapid release of insulin. This rollercoaster of blood sugar levels can result in mood swings, including increased irritability and anger.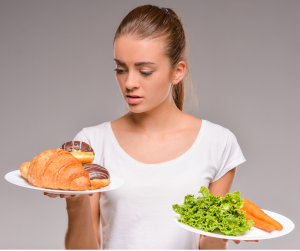 To maintain stable blood sugar levels and a more even-keeled mood, it's essential to choose complex carbohydrates like whole grains, fruits, and vegetables over sugary snacks and processed foods. These complex carbs provide a steady source of energy and help prevent the sharp spikes and crashes that can lead to anger outbursts.
The Influence of Nutrient Deficiencies
Nutrient deficiencies can also play a role in anger and irritability. For example, low levels of certain vitamins and minerals, such as vitamin D, B vitamins, and magnesium, have been linked to increased levels of anger and aggression. These nutrients are involved in the production of neurotransmitters like serotonin and dopamine, which play a crucial role in regulating mood.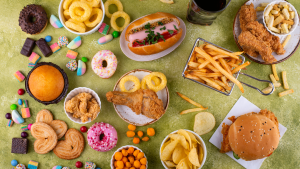 To ensure you're getting an adequate supply of these essential nutrients, maintain a balanced diet that includes a variety of foods. If necessary, consult with a healthcare professional to address specific deficiencies.
The Gut-Brain Connection
Another intriguing aspect of the nutrition-anger connection is the gut-brain connection. Emerging research suggests that the composition of your gut microbiome, which is influenced by your diet, can impact your mood and emotions. A healthy gut is associated with better emotional well-being, while an imbalanced gut microbiome can contribute to feelings of anger and irritability.
To support a healthy gut, incorporate probiotic-rich foods like yogurt, kefir, and fermented vegetables into your diet. Fiber-rich foods can also promote gut health and support your overall emotional well-being.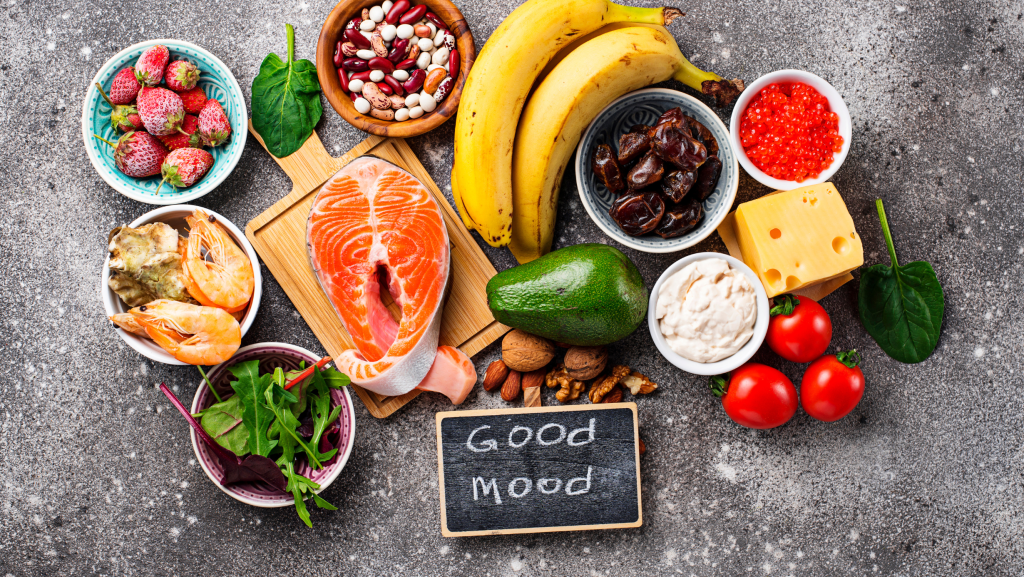 Foods That Can Calm Anger
Now that we've discussed how certain dietary choices can contribute to anger, let's explore foods that can help calm your temper:
Fatty Fish: Omega-3 fatty acids found in fish like salmon, mackerel, and sardines have anti-inflammatory properties and may help reduce anger and irritability.

Leafy Greens:
Foods like spinach and kale are rich in magnesium, which can have a calming effect on the nervous system.

Berries: Antioxidant-rich berries like blueberries and strawberries can help combat oxidative stress and improve mood.

Nuts and Seeds: Almonds, walnuts, and chia seeds are good sources of healthy fats and nutrients that support brain health.

Herbal Teas: Chamomile and lavender teas 

are known for their calming properties and can help soothe frayed nerves.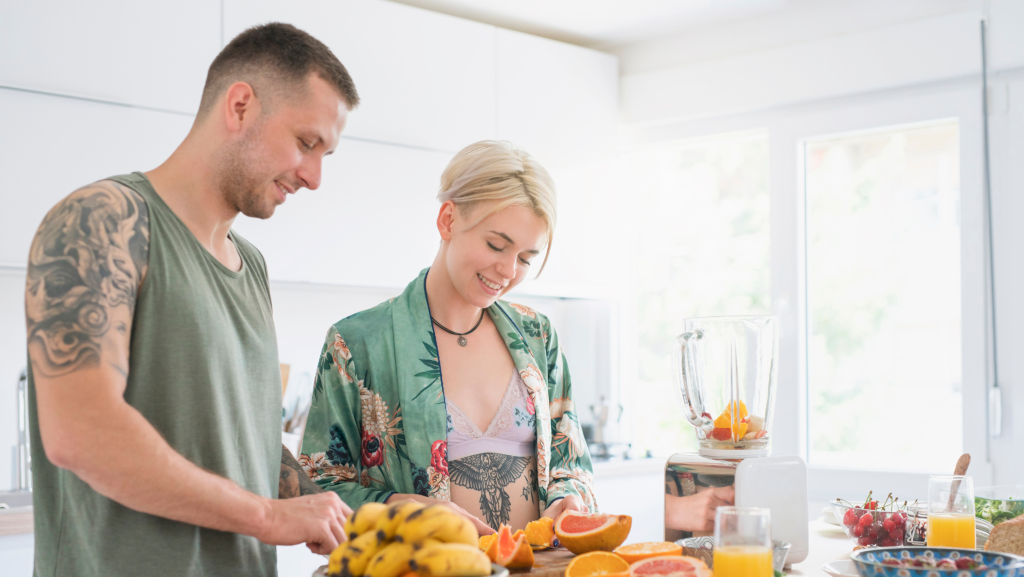 In conclusion, the connection between nutrition and anger is a complex and fascinating one. The foods you choose to eat can have a profound impact on your mood and emotions. By making mindful choices and prioritizing a balanced diet rich in nutrient-dense foods, you can better regulate your emotions and cultivate a calmer, more peaceful state of mind. Remember, a healthy body often leads to a healthy mind, so nourish yourself with care and intention. 
If you have issues of anger that have sometimes become uncontrollable you should seek help from a qualified mental health professional like the doctors and counselors at ABS Applied Behavioral Sciences at absbehavioralhealth.com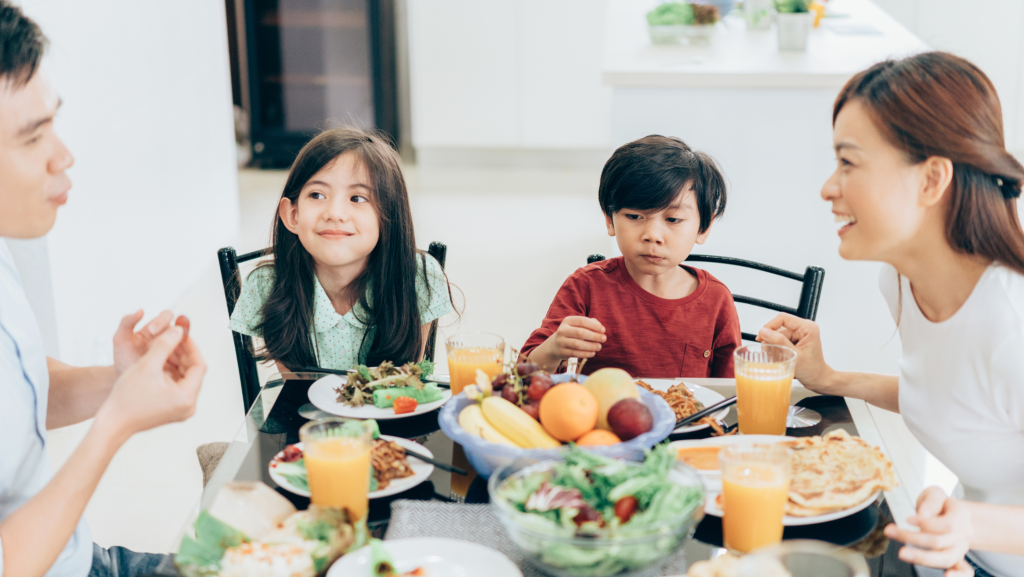 Learn More